리필스틱 5ml
| | |
| --- | --- |
| Height | 95mm |
| Diameter | 27mm |
| Material | Silicon, PP |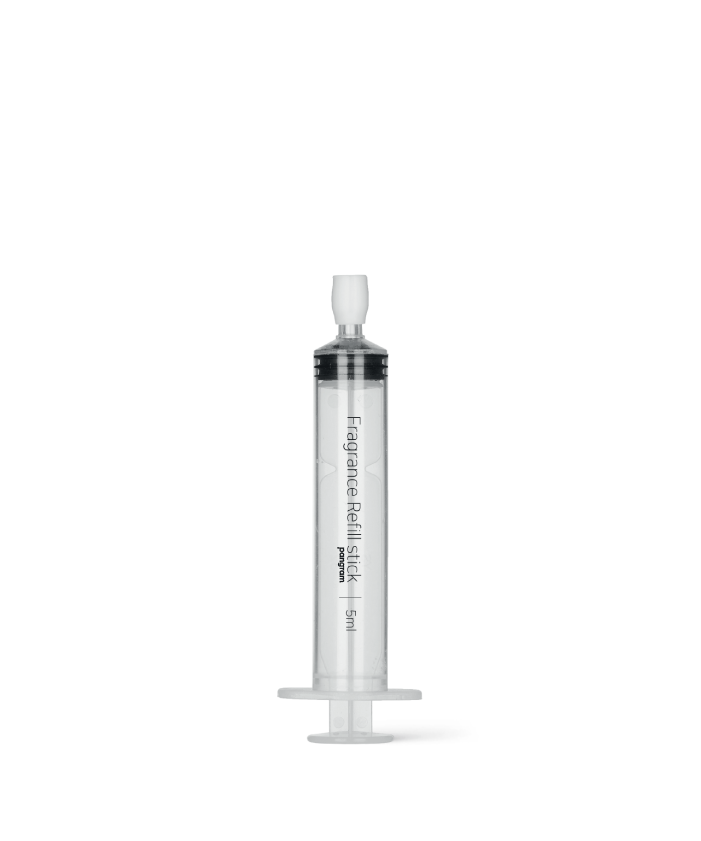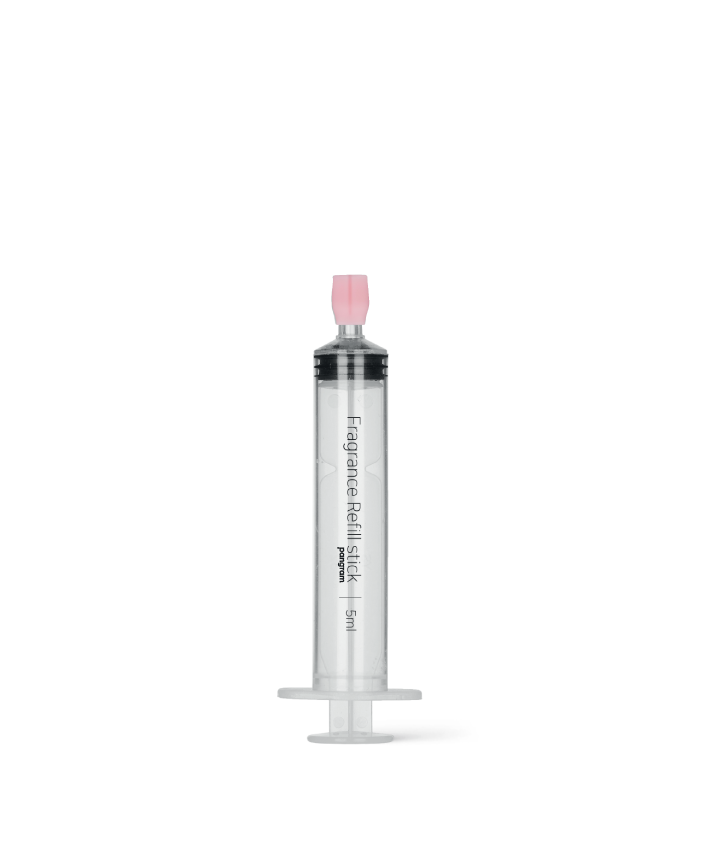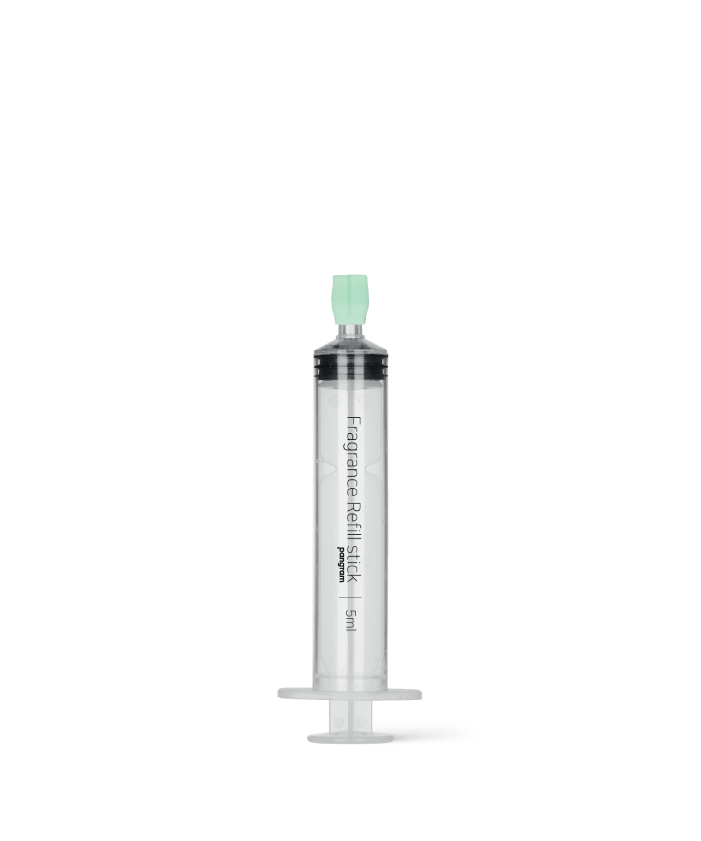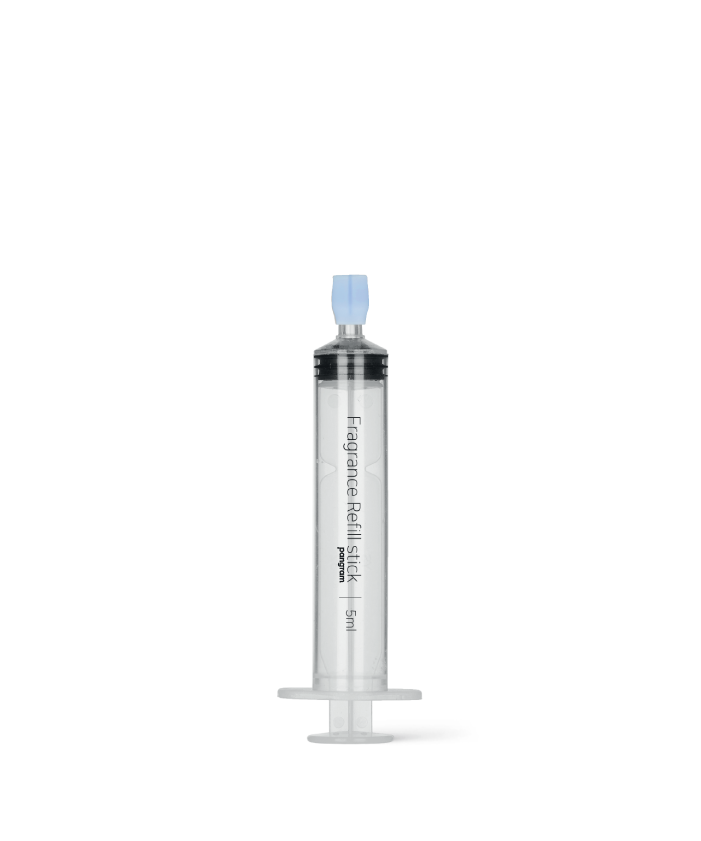 About customization process
Select product

Choose a product (freemold), volume, and material from our product catalog available on our website.
*New mold development or production require a special consultation.

Review specifics

①MOQ (minimum quantity order)
②Assembly type: fully assembly, semi-assembly, etc.
③Production timeline and pickup details
④Finish : Print, coating, deposition, etc.
⑤Packing : Individual, semi-bulk, bulk, etc.

Quotation and CT (compatibility test) - performed by brand

①Basic function and performance test
②Content and packaging reaction test: distortion, spillage, and change in spray pattern should be observed over a sufficient period.

Design proof and prototype / Final confirmation

①Color (Glossy, matte or other finishes depending on materials)
②Post-processing (Coating, deposition, pearl, laser processing, etc)
③Printing (Silk, hot stamping, foil, etc)
④Label (Adhesive, shrink, transfer, etc)
⑤Embossing or debossing effects

Production and assembly

Based on our state-of-the-art manufacturing facility, best suited for producing portable packaging, we strive to provide quality products at your desired schedule.

Quality control

Pangram is fully structured with systemized quality control equipment and product testing procedures to ensure safe and functional products.
Please check below for references before requesting customized portable case.
Applying product. (Special consulting required for the development of new mold of a new product.)
Content and content reactivity examination. (Must be done by the buyer)
Design Confirmation: color / printing etc.
Assembly / Production / Package details confirmation.
Customer Registration for the first order.
Frequently Asked Questions
How do I refill?

Since most commercial perfume bottles are finished with a crimping seal, a simple way to refill a perfume is by spritzing until a refill bottle is filled. However, if you want an easier option, you may remove a sprayer part of the perfume and replace it with a refill chip. If the sprayer part cannot be removed, you may use a funnel or syringe to refill.

After placing an order, how long does it take to be shipped?

The shipping timeline depends on the order volume and our inventory, but our principle is to dispatch your order on the day the order is received. If the order is a customized item, it usually takes about two weeks after a final sample is confirmed.

How will it be packaged?

Our default packing unit is 10 of the same model and color in an OPP plastic bag. If you have a special packaging request, please let us know the requirements on a separate note.

Can I put handmade perfume, herb, or oils?

Oil-based or other highly concentrated natural products are less stable than alcohol-based products. In addition to their nature of being easily contaminated, they may chemically react with spray parts, leading to spillage, distortion, or breakage of pump parts. Thus, we recommend using alcohol-based products only.

What is the material of your packaging?

The most commonly used packaging material for perfume is glass because glass is very stable in storing liquid for an extended period. Plus, it is an environmentally-friendly option as the material is nature-derived and doesn't produce endocrine-disrupting chemicals (EDC). Compared to plastic or other synthetic resins that chemically reacts with perfume, it is the most stable form.

※ "Other packaging" category includes PP, PET made packagings.