Flip-pop Slim
Regular price
Sale price
₩4,500
Unit price
per
Sale
Sold out
| | |
| --- | --- |
| Volume | 7ml |
| Height | 95mm |
| Diameter | 15.5mm |
| Spray | Approx. 90 pumps |
| Material | PP, PET, etc. |
Intuitive one-touch flip-top mini atomizer
Intuitive use and maximize spraying convenience
Free of damaging or losing the cap with all-in-one design
Use of Eco-friendly, non-toxic new material
T-type open and close structure and leakage prevention
Safe portable use by applying cover tension
Safe carrying and by applying cover tension
Economical and reasonable price
Features

Winner of MOTIE Minister prize of the Korea Invention Patent Exhibition 2019
Winner of KIPO Commissioner prize of the Korea Invention Patent Exhibition 2019
Winner of the Good Design Selection 2019
Winner of Gold prize of the Geneva Invention Exhibition 2021
Winner of Global Premium Living goods 2021
Winner of MOTIE Minister prize of the Korea Star Packaging Award 2021
Winner of Asia Star Packaging Awards 2022
Winner of World Star Packaging Award 2022



Intellectual Property Rights

PAT. REG. KOR 1876723 ; US 10,486177 B2 ; JP 6876224 ; CN 209219368 U




Design PAT. REG. KOR 0990408 ; 0990409 ; 1047525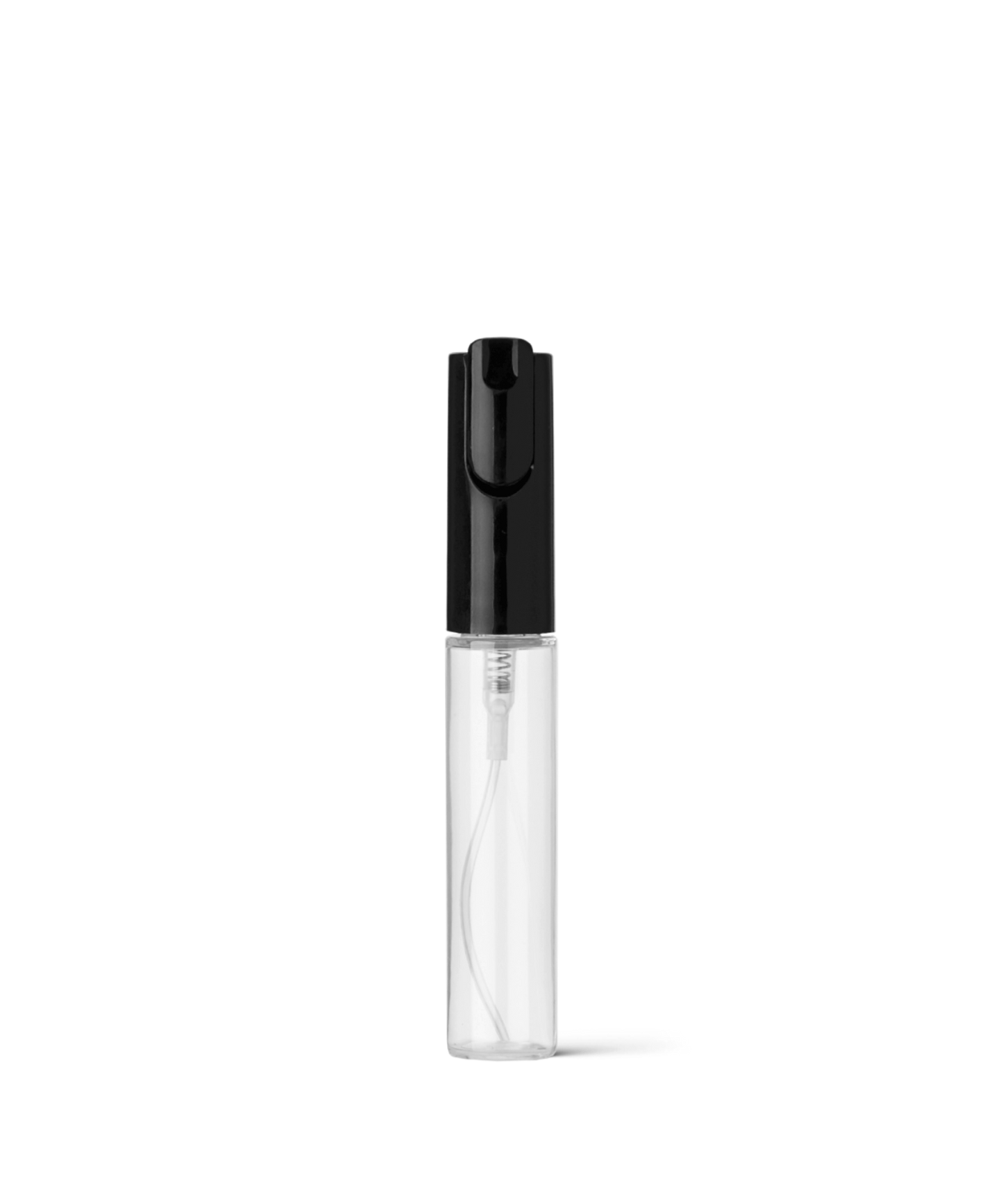 FAQ
How do I refill?

Since most commercial perfume bottles are finished with a crimping seal, a simple way to refill a perfume is by spritzing until a refill bottle is filled. However, if you want an easier option, you may remove a sprayer part of the perfume and replace it with a refill chip. If the sprayer part cannot be removed, you may use a funnel or syringe to refill.

After placing an order, how long does it take to be shipped?

The shipping timeline depends on the order volume and our inventory, but our principle is to dispatch your order on the day the order is received. If the order is a customized item, it usually takes about two weeks after a final sample is confirmed.

How will it be packaged?

Our default packing unit is 10 of the same model and color in an OPP plastic bag. If you have a special packaging request, please let us know the requirements on a separate note.

Can I put handmade perfume, herb, or oils?

Oil-based or other highly concentrated natural products are less stable than alcohol-based products. In addition to their nature of being easily contaminated, they may chemically react with spray parts, leading to spillage, distortion, or breakage of pump parts. Thus, we recommend using alcohol-based products only.

What is the material of your packaging?

The most commonly used packaging material for perfume is glass because glass is very stable in storing liquid for an extended period. Plus, it is an environmentally-friendly option as the material is nature-derived and doesn't produce endocrine-disrupting chemicals (EDC). Compared to plastic or other synthetic resins that chemically reacts with perfume, it is the most stable form.

※ "Other packaging" category includes PP, PET made packagings.
Solutions
There's a color change in my perfume.

The color of your perfume may change due to various reasons, such as manufacturing or storage conditions.

Please check the product's expiry date, consume it within the period, and store the product in a cool, dark place. Sanitizing with rubbing alcohol before using our portable containers is another good way to prevent discoloration.

Sprayer doesn't work after refill.

The spray tube is empty for the first time, so press the pump 4-6 times to bring the liquid close to the dispensing pump.

Sprayer is not dispensing.

If you are using liquid products other than perfume, they may harden or create sediment that leads to blocking a spray nozzle with their residue. In this case, soak the pump in lukewarm water to temporarily solve the issue; however, please avoid using heavy liquids other than perfume.

Cap is stained with liquid.

The spray pump is structurally designed to have tiny droplets left on a dispenser. When the cap is closed immediately after spritzing, there may be a slight leakage due to pressure. If the dispenser is cleaned or lightly shaken before closing, these measures can prevent the liquid stain.

My spray bottle leaks.

Please check if the glass and spray pump is closed correctly. Also, in case of packaging like aluminum models with outer packaging, the inner glass packaging must be taken out first to be sealed properly. The leakage may occur when the glass bottle is not taken out then sealed.